Donation Help
This page shows you step-by-step how to use the on-line Donation feature for Hope IT.  Just following the steps below.  If you have any questions, you can contact us.
Click the "Donate" button, see the green arrow below.
You will be forwarded to the Bridges' DonorPerfect donation web page.  Bridges is Hope IT's fiscal sponsor.  You can give a one-time gift, or set up monthly giving.
Click the default amount, or use the "Other" button to enter an amount you prefer.
The key point is to select "Ministry of Hope IT" in the Choose Ministry drop down, see the 2nd green arrow below.
Click the "Next" button.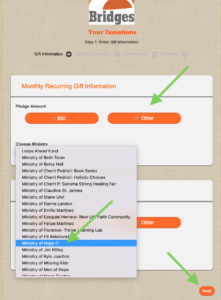 Fill in your personal information (see below), and click the "Next" button at the bottom.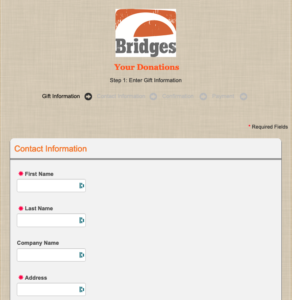 You can donate using your credit card or directly from your bank account.  We show both options below, using the "Payment Option" drop down, see the green arrows below.  You can also select to cover the small transaction fee, or now.  When you are finished, click the "Submit Payment" button at the bottom.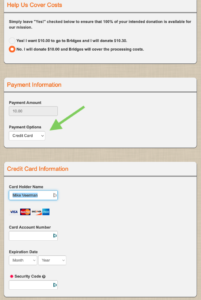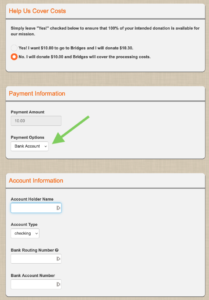 You will receive an email from Bridges, thanking you for your donation.  Please keep this donation email for you tax purposes.  Hope IT thanks you for your donation!!  Thank you for your partnership in allowing underserved students gain computer/IT skill, confidence, and glimpse of God's love.